Sunday, December 2, 2012
6:00 PM
$5.00 Donation - All Ages!

The Pinhook
117 West Main Street
Durham, NC 27701

Local musicians are joining forces in an effort to send relief to those who have been affected by Hurricane Sandy. On Sunday, December 2 local performers will take the stage a The Pinhook in Durham, NC to offer up an eclectic mix of folk, jazz, pop, fusion, garage rock, post-rock, and blues in an effort to attract supporters to help those in need on the Eastern Seaboard. 
With special appearance by: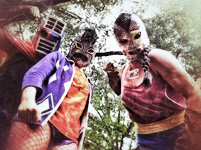 Luchadoras!
All proceeds from the $5 suggested donation at the door (more generous donations are welcome!) will be given to the American Red Cross Sandy Relief Effort.
CONGRATS to the Fat Bastard Blues Band, who recently won the Cape Fear Blues Society's Blues Challenge! Now they get to go to Memphis and compete at the International Blues Challenge! Come see them on Dec. 2 for this great cause.
Schedule
6:30-7:00 - Jay Manley
7:15-8:00 - Jonathan Byrd
8:15-9:00 - Tim Smith
9:15-9:45 - Wafer Thin
10:00-10:30 - Fields of Mars
10:45-11:30 - Fat Bastard Blues Band

---
Download Files
---
About the Performers
Jonathan Byrd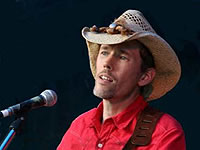 Jonathan Byrd has been hailed as "one of the top 50 songwriters of the last 50 years" (Rich Warren, Chicago Tribune) and has toured Europe, Canada and the continental US. Byrd offers tribute to his North Carolina roots on his 2010 release, Cackalack, utilizing the topic of his native home as inspiration for rootsy folk and bluegrass-infused songs. With six albums to his credit, Byrd is a seasoned storyteller whose rich lyrical imagery is embellished by his masterful vocals and technical guitar work.
Tim Smith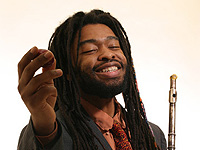 Tim Smith's inspirational saxophone, positive lyrics and expressive voice have been heard around the world from Russia to the Carolinas. He has been an integral part of The Squirrel Nut Zippers, Hobex, Jazz Squad, Countdown Quartet, The Beast and various other bands. He blends a variety of both cover songs and original music steeped in soul, R&B, funk and reggae with a rockin' twist, bluesy edge and jazz sensibility to create a whirlwind of raucous energy.
Fat Bastard Blues Band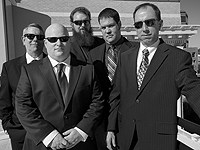 The Fat Bastard Blues Band aims to energize and put that cross-cultural magic back into the blues, America's music. Their music jumps up and shakes a room with performances that mark this band as a force of nature, a blue wind that rattles the trees like an oncoming storm. Since their formation they have played the Memphis Blues Challenge, opened the 2010 Bull Durham Blues Festival and have kept local fans dancing as if the floor was on fire.
Jay Manley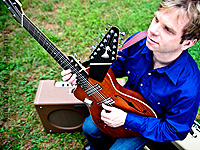 Jay Manley is a guitarist, producer and composer exploring exciting, engaging sounds on the Saraswati Guitar, a 21-string electric harp guitar designed by Wes Lambe. His music is a fusion of indie classical, jazz, rock with influences of fingerstyle folk and Hindustani music served with post-punk fervor.
Fields of Mars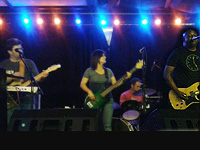 Fields of Mars consists of veteran musicians from Three Days in Vegas, Psycho Sonic Cindi, Permanent Darling, Honey Driver, Viva la Venus and Little Miss Messy. Their music evokes the darker side of the 80's & 90's: a sugary mixture of indie, pop, post rock with hints of Pink Floyd-inspired guitar riffs. Relatively new on the music scene, they have been steadily gaining enthusiastic support from audiences around the Triangle.
Wafer Thin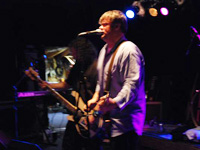 Wafer Thin is a band from Winston-Salem NC that blends Americana, surf and rock to deliver an entertaining live show. Fronted by singer, guitarist and songwriter Brent Naylor, Wafer Thin is rounded out by veteran musicians: Ken Simonds (bass), Kenny Shore (guitar, vocals) and Kevin Beroth (drums), they continue to capture the attention of audiences throughout the Southeast.